Dervish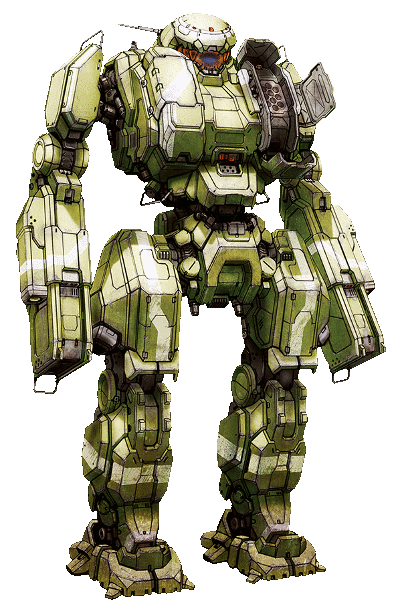 Announced: 6-Mar-2019 // Release date: 18-Jun-2019 // Available for C-Bills: 1-Dec-2019

This is theorycraft for an unreleased mech. We generally do not recommend buying mechs until they are released into the game and play-tested by other players - unless you simply don't care how they perform.

The Dervish is one of the oldest and most prevalent designs in the Inner Sphere. It is a 55-ton medium with strictly missile/energy hardpoints, jumpjets, and a high engine cap. Although each variant is quite unique and boasts a wide range of possible loadouts, the variety is very subtle.

Nearly every variant is suited to SRM brawl. Although MRMs are possible on the Dervish, other chassis such as the Wolverine will likely remain superior due to their quirks. So if you don't like SRMs or Streaks, this mech is not for you. Yes, you can run LRMs on it, and it might get quirked for LRMs specifically.



The Dervish has large side torsos - like a Quickdraw but much more pronounced. This makes running XL a risky proposition. If the hitboxes are too bad, this mech could be forced to run Light Engines more often, which leads to builds either running too slow, or lacking in firepower. However, like an Enforcer, the Dervish should be able to spread damage fairly well by twisting. As such, its survivability will depend highly upon what baseline agility stats it will get.

This mech has missile bay doors. When a bay door on a side torso is closed (a weapon must be equipped!) that side torso receives reduced incoming damage. Adding Rocket Launchers to these slots is be a cheap way to boost durability. Unfortunately, most builds use those missile bays for primary weapons, so they won't be closed very often to provide their benefit.

The arms look like they could be fragile, like the Phoenix Hawk's. However, their positioning means they will also likely not be effective as shields, either. This could prove fatal to the many builds that rely on these arms, and we can't predict how this will turn out in game. Similar to the Kintaro and Trebuchet, missiles in the Dervish's arms might also suffer from wide convergence - making them less accurate against faster targets even in close quarters. The variants with more torso hardpoints as such will likely be strongly preferred.





Other mechs with similar flavour:
    - Griffin (any)
    - Wolverine (WVR-7K)
    - Bushwacker (BSW-P1)
    - Kintaro (any)
    - Trebuchet (TBT-LG)
    - Quickdraw (QKD-IV4)
    - Champion (CHP-INV)


Should you buy?
Variants
LA
LT
CT
RT
RA
HD
JJs
MASC
MaxEng
Accel
Twist
Pitch
DV-6M

2

1

1

1

2

1

5

FALSE

360
0.0 kph/s
0o @ 0.0o/s
0o
DV-7D

1

2

1

1

1

2

5

FALSE

360
0.0 kph/s
0o @ 0.0o/s
0o
DV-8D

2

2

2

2

5

FALSE

360
0.0 kph/s
0o @ 0.0o/s
0o
DV-6Mr

3

1

1

3

5

FALSE

360
0.0 kph/s
0o @ 0.0o/s
0o
DV-7P

1

2

1

1

1

2

5

FALSE

360
0.0 kph/s
0o @ 0.0o/s
0o
DV-FR

H

2

2

2

2

5

FALSE

360
0.0 kph/s
0o @ 0.0o/s
0o
This is the base variant of the chassis, and thus the Special variant for the Collectors Pack.

Four missile plus four energy in a medium mech is a new unique hardpoint configuration for MWO - the closest analogue we currently have is the Catapult hero, "Butterbee". Unfortunately for being the Collectors (S) variant, the hardpoints are strewn across the mech, which means convergence and fragility will be a major concern for most builds.

This variant is the most likely to get quirks that benefit SRMs.
This variant is in the Standard Pack.

The DV-7D boasts six missile, which is really nice to have. Unfortunately, the added hardpoints are in the arms, which is just awkward because convergence and fragility concerns. The closest analogue we have to this in the game is the Bushwacker BSW-P1, which has tight convergence but poor geometry for tanking damage in a brawl. Whether this Dervish variant will sink or swim depends on whether it can hold onto its arms when shit hits the fan.

This variant is the most likely to get Streak related quirks.
This variant is in the Standard Pack.

The DV-8D has the same hardpoints as the base DV-6M, but all of the missiles are in the torsos instead, which is strictly superior. Not only is convergence better, but the arms can be stripped for extra tonnage if you don't want to use the energy hardpoints.

This variant appears unlikely to get stand-out quirks.
Reinforcement Add-on.

This is the "energy variant". It has six energy, just like the Griffin hero, "Sparky", and so it can do all the same builds. The only difference is, the DV-6Mr has all its energy solely in its arms (like a PXH-2), and two paltry missile hardpoints.

If you wish to run energy loadouts on this mech, you might want to equip Rocket Launchers in each of the side torsos. This occupies the missile bay doors so that you get the benefit of the bay door damage reduction when they are not in active use. Note that if the arms turn out to be fragile on the Dervish, the energy loadouts on this variant will likely be nign on useless trash.

Due to the awkwardness of the hardpoint configuration, this variant could receive decent generic quirks. If the missile hardpoints are heavily quirked, this might be a good variant to run MRMs on.
Reinforcement Add-on.

This is a mirror hardpoint configuration of the DV-6M. Which is to say for missile loadouts it is strictly worse, as everything is in the arms. Its unique and apocryphal characteristic, energy in the side torsos, is really only beneficial to PPC loadouts. Dual HPPC is an obvious choice, but ERPPC is an option as well. These loadouts can already be run verbatim on the hero Griffin "Sparky", which currently has a Heat Gen quirk, so whether a poptart DV-7P will be worthwhile depends on what quirks it gets.

Who knows what quirks this variant will get - PPC poptart aside, the hardpoints are bad, and it's up to quirks to save this variant.
Hero Add-on.

Like the Huntsman "Pahket", what we have here is some minor pay-to-win hardpoint creep. Not only does eight missile allow for same massive burst and DPS builds alike, but it allows you to run more optimised versions of the six-missile builds which were the only thing that the DV-7D had going for it.

This variant is unlikely to get any quirks, just a smattering of durability that just about all Inner Sphere mechs get for free anyways.